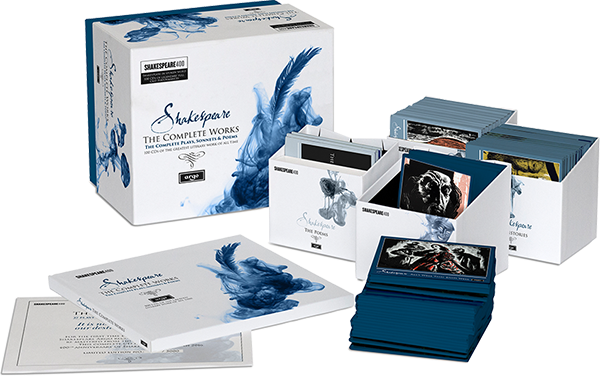 100 CDs of over 100 hours of the legendary Argo studio recordings of full cast performances. Released for the first time in one luxury box set.
NEWSLETTER
The recordings feature celebrated actors such as John Gielgud, Richard Pasco, Prunella Scales, Ian McKellen, Trevor Nunn, Peggy Ashcroft, Patrick Wymarck, Derek Jacobi and more.
Includes
100 CDs of spoken word
First Edition certification
224pg booklet contains full cast listings, analysis on all of the plays, historical content, photographs and press reviews from the original LP release.
Available 29th July 2016
For the first time ever, all of the legendary Shakespeare Argo recordings have been expertly re-mastered from the original recordings. This complete CD box set marks the 400th anniversary of Shakespeare's death in 2016.
FREE DOWNLOAD
Enter your code below for your exclusive download of Shakespeare: The Complete Works, the extended booklet.